Tutorial System
The tutorial system lies at the very heart of learning at ITC and is what sets ITC apart amongst other A-level institutes. ITC is the first College for Advanced Studies to adopt the tutorial method in Pakistan.
What Is a Tutorial System?
A tutorial system is one in which students are taught in classes (called tutorials) of no more than eight students at a time. The concept enables higher individual participation and deeper discussions with the tutor, regarding your ideas and opinions with respect to the week's course, reading and problems.
Students are expected to explore topics and exchange ideas with the tutor and their peers in an interactive and open environment. Tutors carefully monitor the students' progress through the year, ensuring they receive appropriate guidance at all times. The tutorial system is marked by its intellectual rigour, and by the flexibility and concentration on the needs and interests of individual students, enabled by smaller class sizes. Our objective is to nurture young adults that are capable of developing independent thoughts and ideas, and are able to frame and present new concepts and innovative viewpoints in an organised and rational manner.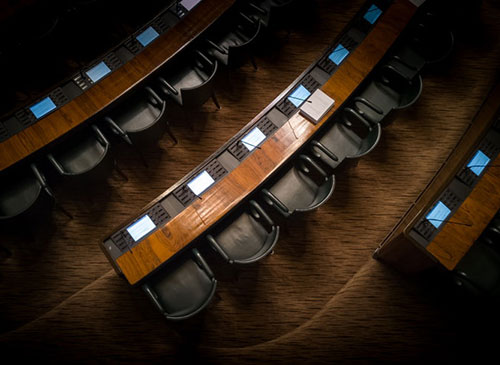 Why choose the Tutorial System?

TIME COST-EFFICIENT METHOD
The Tutorial System is the most time-cost efficient method of learning in fast world of today. The individual attention given in small classes aims to eradicate the need to go for additional tutorials outside the college and relieves the parents from spending extra time and resources on after school support classes.

FREEDOM
Tutorial teaching allows you the freedom to push yourself academically and direct your own learning. Equally, tutors are able to monitor your progress closely and assist you with problems at an early stage. Smaller group setting enables close discussion of each topic along with focusing specifically on individual learning styles and pace.

INDEPENDENT STUDY
We believe that independent study is a significant part of learning and maturing for students, especially as they prepare for life at University. Small groups where individual needs are recognized and taken care of is the most time efficient way of learning, thereby leaving time for students to self-study and become independent thinkers.

TUTOR-STUDENT RELATIONSHIP
The tutorial System fosters a close relationship between the tutor and the student that will allow the student to produce their best. Tutors will monitor progress very closely and know of each individuals' strengths and weaknesses, working with the student to hone their strengths and overcome their shortcomings.

LESSER TEACHING HOURS
Customized teaching plans and focused individual attention on students results in lesser teaching hours compared to traditional schooling methods and thus creating room for the student to pursue a healthy balance between academia and life outside the world of academics.

SELF RELIANCE
Not only is this system highly effective for coursework and subject learning, it also helps develop many transferable skills, like independent thinking, confidence, and self-reliance.